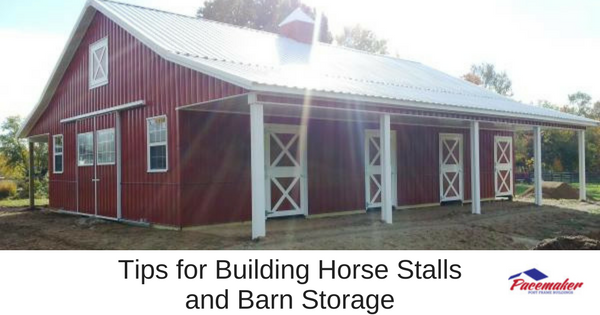 When designing a horse barn, comfort for the horses and efficiency for the human caretakers are the primary considerations. The structure should be well ventilated with plenty of light and structured for easy access. Tack, food, water, and supplies should be readily available, and space should be ample to allow horses to move around comfortably.
Whether retrofitting an existing horse barn or designing a new one, planning ahead is essential for creating an efficient and comfortable environment.
First, envision all of the elements that are important to you. Think about what you have seen that you liked.
The best method for building a durable horse barn is post-frame construction. This building type offers clear, unobstructed cubic space for stalls, storage, and equipment.
Here are some suggestions to consider: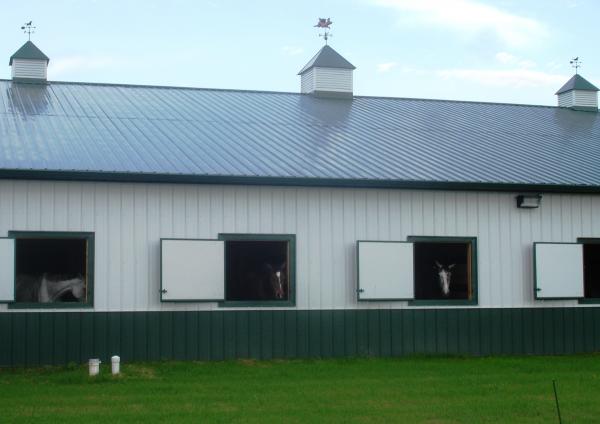 Imagining the Layout
It is better to overestimate the number of stalls and storage that you may require. Besides accommodating the existing number of horses, some owners find that they benefit from adding a few more spaces. Possibly you may choose to add to the herd or need space for a guest horse or two. Besides, one additional space can serve as a wash stall.
A tack room is necessary, and a bathroom and shower may be an excellent accessory.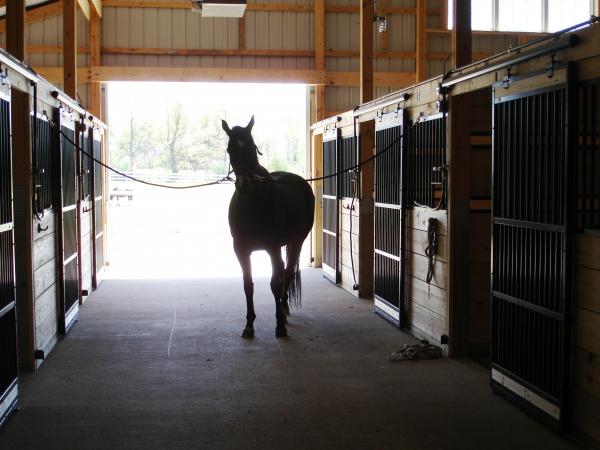 Structuring the Stalls
With post frame construction, the building's vertical posts and trusses bear the entire weight of the structure. Therefore, interior columns that frame the stalls do not need to reach the ceiling or truss level. Reconfiguring freestanding stalls in a post frame building is relatively straightforward.
As for dimensions, compact breeds may be comfortable with 10 feet by 10 feet enclosure while larger breeds require up to 14 feet by 14 feet. It may make sense to have varying sizes of stalls to accommodate future situations.
The center aisle should be at least 8 feet wide to allow for maneuvering and traffic in and out of the barn.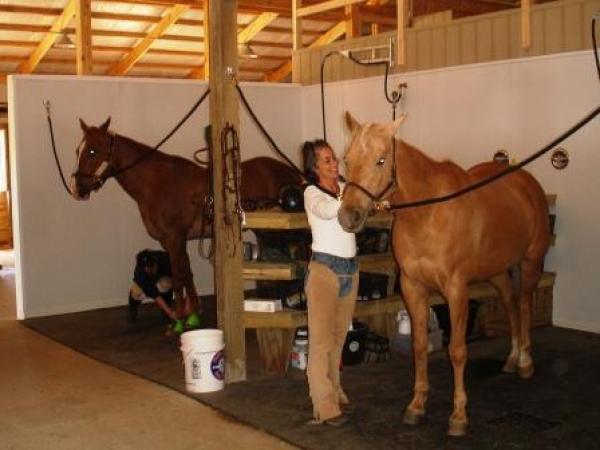 Flooring
Soft is best to protect the knees and joints of the animals. Also, you should make sure the floor drains properly, is easy to clean, and not slippery. If concrete or asphalt is in place, cover with textured rubber tiles to provide a softer, non-slip surface that also protects from the coldness of the hard surface. If the floors are dirt, it is important that a drainage system is incorporated so that "puddling" does not occur. According to www.thehorse.com, using clay soil similar to that used on baseball diamonds creates a soft surface that also drains well.
Treated wooden flooring can offer a soft and reliable surface, though it gets slippery when wet. Rubber tile flooring is an excellent addition.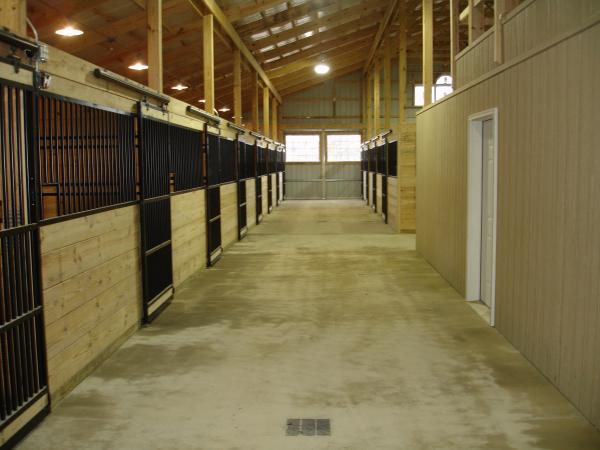 Lighting and Ventilation
Horse barns should be light and airy. So admitting as much natural light as possible is beneficial. Add mesh-covered windows for ventilation and natural light beneath the eaves of the building to reduce the amount of electricity required for lighting.
Dutch doors for the exterior of each stall are an excellent solution. While this is a more expensive option, the doors provide both light and ventilation as well as a convenient exit.
A good lighting system is still necessary for nighttime purposes.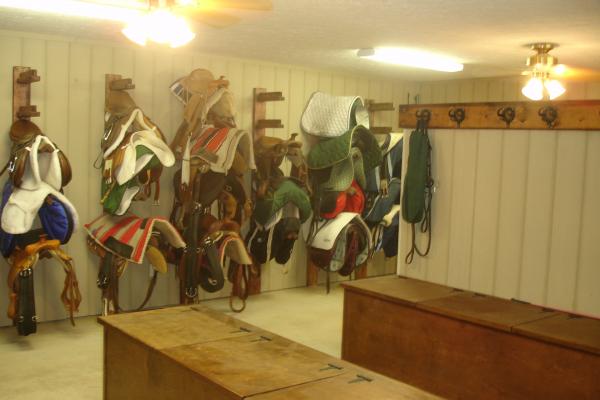 Secondary Storage
With a post-frame building's unobstructed space, storage areas can be efficiently incorporated. Attic space in the areas within the trusses is ideal for those seldom-used articles. Alternatively, a separate enclosure in the barn can be easily constructed to accommodate feed, water, and other necessities.
It is always a good idea, however, to store any hay and flammables in another dedicated building away from any animals.