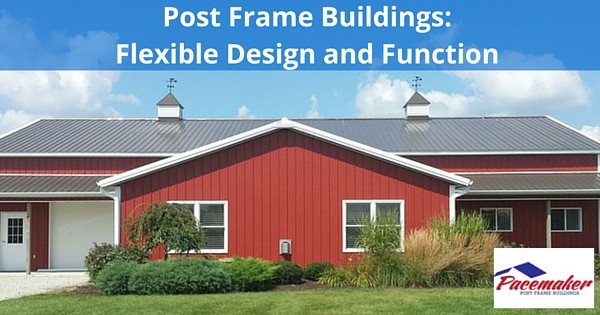 One of the key values of post frame construction is the flexible design and function that it offers. If you're not familiar with the core components of a post frame building, they include the following:

A post frame building offers an efficient and fast way to build a strong, large building. A post frame building can go up quickly and tolerate loads that stud-wall construction can't. Any type of exterior facades can be added to a post frame building. The walls have a large cavity that provides plenty of room for insulation.
Together, these strengths make post frame buildings a favorite of eco-friendly builders and homeowners concerned with lowering their utility bills and yet also getting a leading-edge building facility.
When looking more specifically at the design and ability to customize a number of features for post frame buildings stand out and they include:
Aesthetics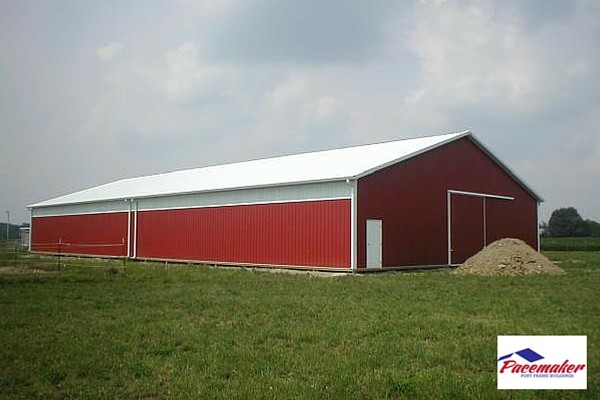 Post frame building are desired because they offer so much flexibility. Clear span trusses and load-bearing columns are used to incorporate an enormous array of floor plans.
Architects have the freedom to customize the interior, exploiting every square foot of their space.
Stylistic Pros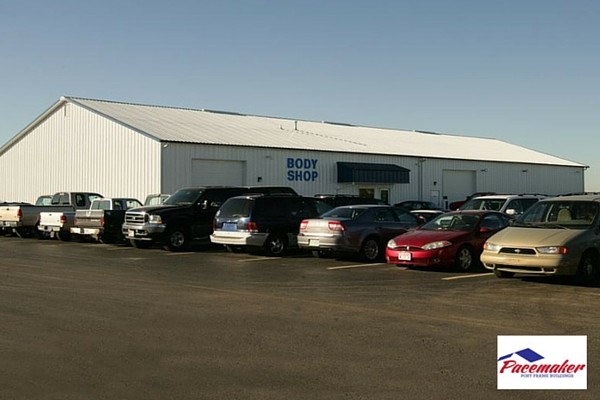 Doors and windows can be placed for aesthetics and functionality. They can be placed to provide extra airflow or to adhere to safety considerations and code.
Double or triple pane windows can be used to lower heating and cooling costs.
Concrete masonry isn't needed. Instead, interlocking frames can achieve flexibility while still meeting Uniform Building Code and International Building Code standards.
Skylights can be used to introduce natural lighting.
Practicality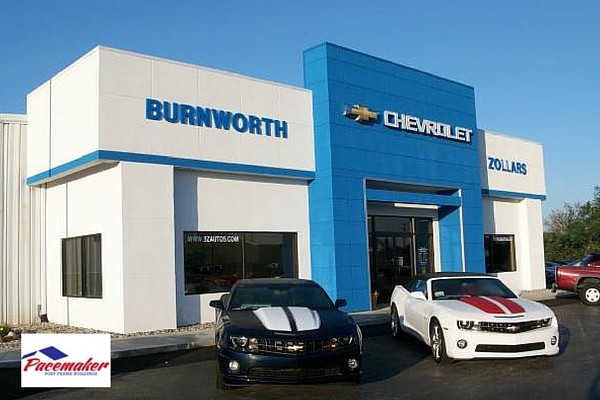 The Post frame building concept was originally developed for agricultural construction. For this reason, they may not be the first thought for homes or office buildings. But, post frame construction techniques are today being used for factories, warehouses, churches, schools, restaurants and many other buildings. Because of how they are built they need minimal maintenance.
There are some additional features that can improve energy efficiency and building performance:
Siding and roofing materials need to be inspected once a year to prevent long-term damage.
Most post frame buildings use steel roofing and siding, but galvalume metal panels are more durable.
A ventilation system helps reduce building condensation, which improves longevity and reduces maintenance.
Exterior seals are useful on overhead doors to prevent damage.
Sliding doors, hardware, and rollers need to be checked annually for wear or damage.
Metal roofs are practically maintenance free, requiring no painting. They reduce energy costs by reducing the release of absorbed heat. Modern metals, like galvalume, improve on the old fashioned aluminum options.
Shingle roofs are easy to apply and easy to maintain. Many come with warranties that last up to 30 years.
The Difference Between Pole Buildings and Post Frame Structures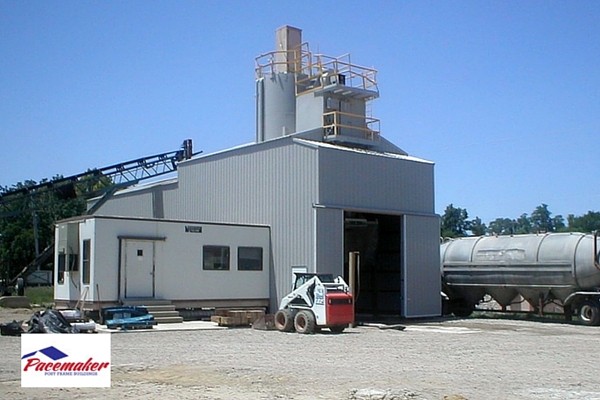 Pole buildings are sometimes called post frame buildings, but post frame buildings are constructed from solid posts and columns. Pole buildings are more often constructed with round poles. Post frame buildings can be built in zones where pole buildings are prohibited.
Beyond Practicality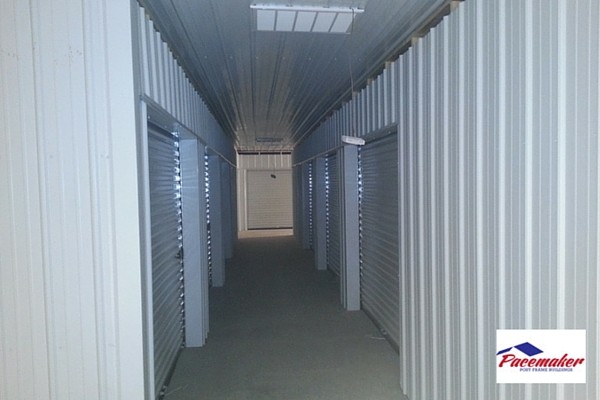 These days, architects are using post frame building to develop residential homes that are winning major prizes.
In 2013, the National Frame Building Association awarded its Building of the Year prize to an open floorplan post frame home that made use of solar panels to heighten energy efficiency. The interior walls are non-loadbearing, and structural changes can be easily made in the home.
In regions with extreme weather conditions, post frame production means the ability to build floor to ceiling fireplaces and masonry walls.
Regardless of your purpose, the post frame building technique offers unsurpassed flexibility and design options that residential homeowners and commercial businesses should consider when evaluating their next building project.
Pacemaker Buildings custom builds to meet your every need. Whether your business is a manufacturer, auto-dealership, church, storage facility, farm operation, equestrian facility or something else, we can build to your needs with quality and precision. Contact us today so we can discuss you building dreams!