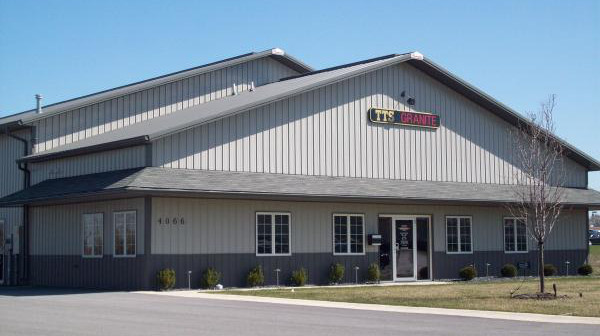 Thinking of building a new barn, warehouse or a pole building? Here are some of the dos and don'ts of post frame construction you should consider in planning your own post frame project.  If you're not employed in the construction field, you may think the construction process is as easy as putting a post in the ground and building some framework around it. The following dos and don'ts can assist you in being sure you are getting the best post frame building for your investment.
Do
1. Hire a professional licensed contractor that specializes in Post Frame Construction.
You may be considering a local general carpenter; but specialized contractors have the proper equipment and trained personnel to complete the job, as well as, the expertise to design and engineer your building to meet local building code requirements. This will help guarantee your post frame building will be designed and constructed to last a lifetime.
2. Hire a contractor that will be your building partner.
Make sure the builder you have selected will listen and ask probing questions to better understand what your building requirements are. By doing this, you will help communicate your needs to the builder and help insure they're able to meet your expectations. Without conferring with the post frame building contractor and being clear in the final vision for your structure, you may get a building that doesn't work or isn't what you need.
3. Speak with past customers.
While some contractors do not encourage this, you may want to speak with past clients and examine their project for quality, service and satisfaction. This can help in understanding what the process entails and what you should expect upon completion of your project.
Don't
1. Make sure you do not hire a contractor without a written contract.
Do not hire a contractor who doesn't supply a written contract for the work to be performed.  Read the contract thoroughly and be sure all work is detailed in the signed contract.  Be sure the contract specifies who is responsible for what aspects of the project to be completed.
2.  Don't pay in full for the post frame building before the contractor starts building.
Ask your lending agency representative for an evaluation history of the builder you are considering.  Most legitimate contractors will have a formal written draw schedule with a deposit down and a certain percentage due at various stages of completion.
3. Skip the zoning review process.
If you want trouble, simply bypass, ignore, and wait until you've started to contact your local zoning authority.  This is critical to do as part of the pre-building process so you are certain about what can be built and what the specifications and rules are.
Doing your homework upfront can save time and money and allow for a successful project both you and your builder can be proud of for years to come!  Considering a new building?  Be sure to check out our FREE PLANNING GUIDE pdf download with a checklist of details to help you plan right from the dreaming stage!
Get the Planning  Guide here >>
We believe Pacemaker Buildings can fulfill your building needs. Please contact us directly to discuss your project requirements.