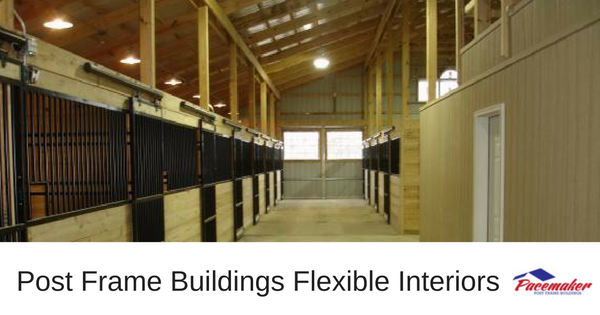 The open uninterrupted space that is typical of post frame construction is perfect for accommodating just about any interior configuration. Without the load-bearing walls that are typical of other framing systems; post frame buildings easily allow as many, or as few, walls and partitions as you require.

Flexible Interiors
Post frame can provide adaptability and growth potential regardless of what the original purpose of the building happened to be.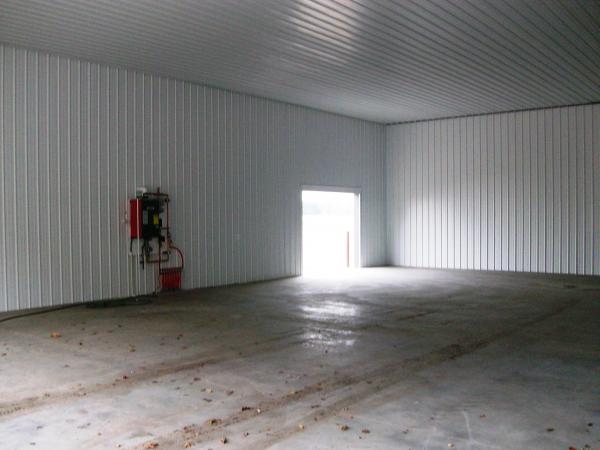 Multifunctional, spacious, and beautiful spaces are conceivable within a post frame building. With a clear span of up to 80 feet, you may slice and dice the space as you choose. Your showroom, storage, and office space sq ft are easy to modify accommodate extra volume and employees.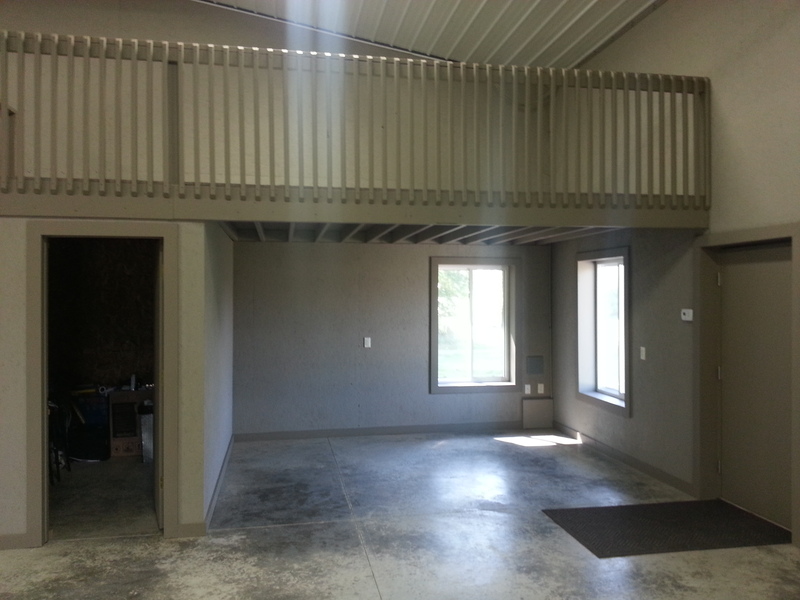 Even though external additions are easy to add with post frame construction, there are plenty of opportunities to maximize existing interior space to fit your needs.
Floor Plan for Your Post Frame Building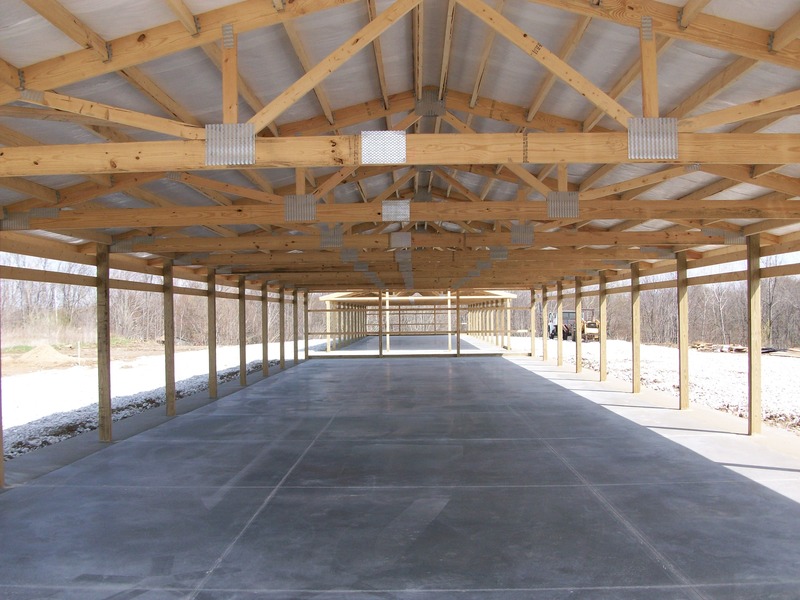 Whether your new structure is an office building, a warehouse, a school, or a new home, a well-insulated post frame building can be more energy efficient than other types of construction. However, that's only a start to the list possible advantages.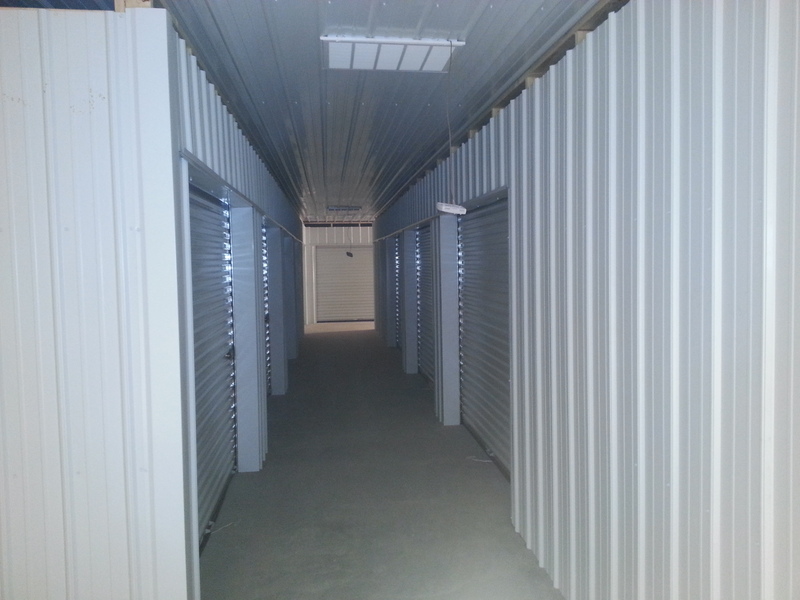 Designing the interior to fit your needs is a benefit that post frame construction allows. For example, in recent years many charter schools and public school additions have embraced post frame buildings largely because of post frame versatility, expandability, and affordability. Initial designs are intended to accommodate a specific number of students. As the population grows, existing walls may be removed, materials reused and then repositioned to adjust the physical scheme that is required.
Home Design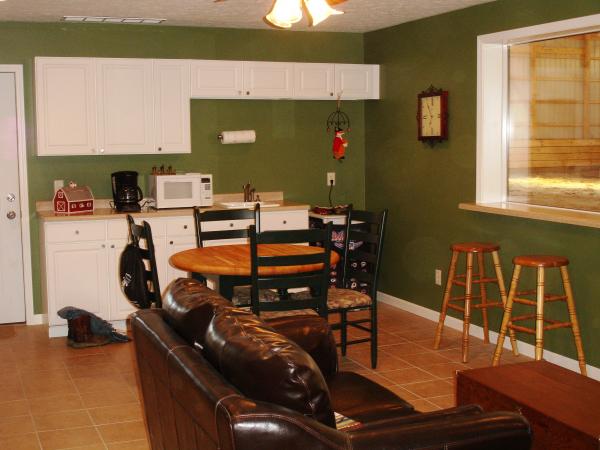 Suppose you wish to create a dream home on a mountain lot that affords you and your growing family a breathtaking view. Next, you imagine a floor plan that maximizes the surroundings, provides a panoramic unobstructed view and provides all those particular elements that you want. You find that post frame construction best provides the needed durability and functionality and is affordable.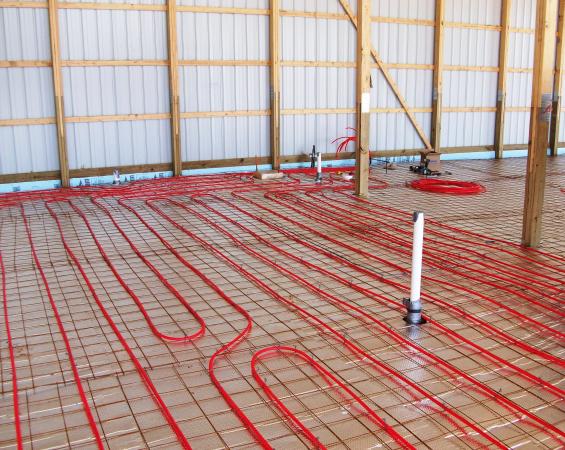 Your new post frame home matches your dream perfectly. However; when your family grows you often need more room. With post frame construction some non-weight bearing walls can be adapted to add another room either by adding on to the home or rearranging the walls.
Years later walls can be removed to provide a spacious open area, perfect for entertaining. The extra room is simple to convert into a media room, office, or a hobby room.
This type of versatility is possible with post-frame construction.
Ceiling and Light Considerations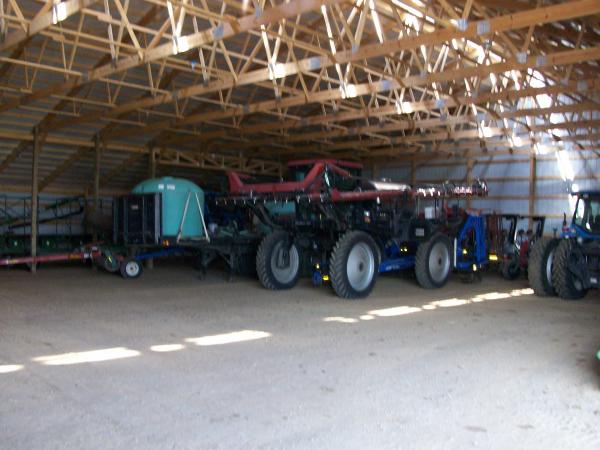 Because of the nature of the structure and the openness of the interior, post frame offers more useable cubic footage than many other construction methods. Besides the vast open expanse between the walls, post frame can also provide high sidewalls that impart considerable vertical space. Skylights and fixed lite side windows allow an abundance of natural light while the high ceilings give the effect of vaulted ceilings. This advantage may also reduce electric lighting and even heating costs.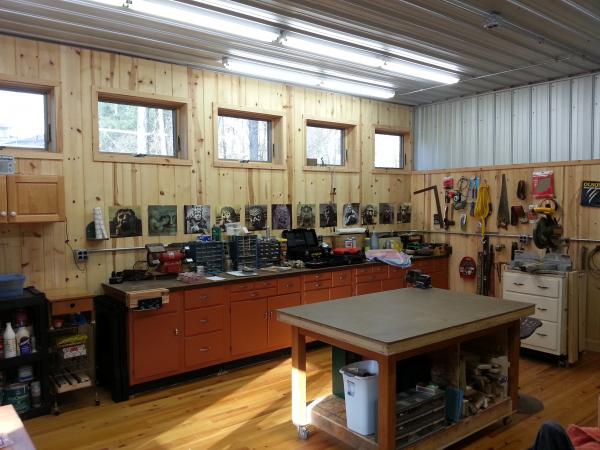 Leave the truss structure exposed for a vaulted ceiling effect. Or install an ornate finished ceiling beneath the truss supports, depending on your aesthetic preference.
Unmatched Versatility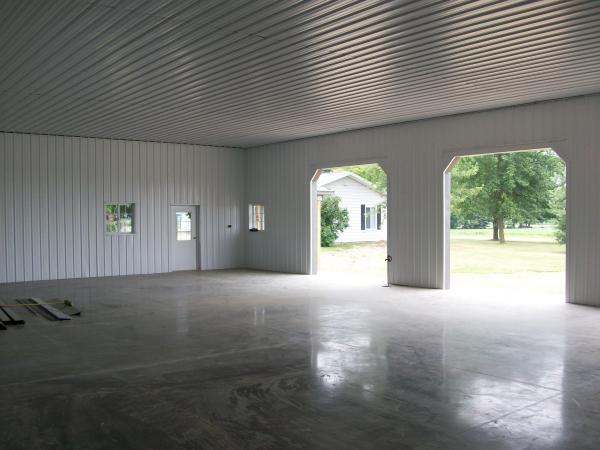 Post frame construction offers the durability and flexibility that no other type of building can provide. Affordable and attractive. It's easy to modify post frame for life's changes without disrupting your home or business.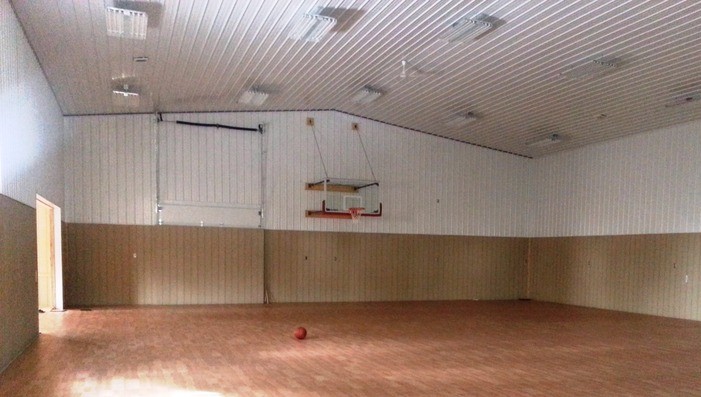 Have an interest in a post frame building? Contact us to have an initial discussion!