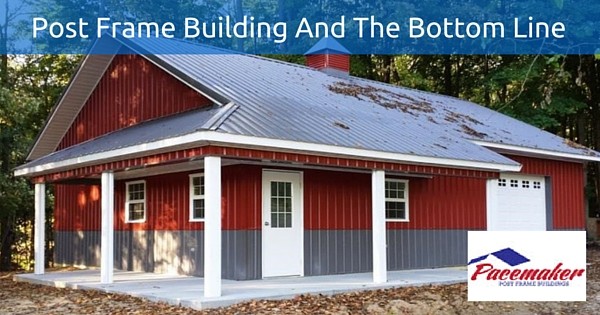 Whether you're a business owner in Indiana seeking more space for your inventory, a farmer in Ohio wanting room for your tractors and tools, or a property owner in Michigan needing a place for your rugged winter toys, you'll want to seriously consider post-frame construction.

Here are some of the many benefits of this popular and practical option:
Affordable, Easy, And Strong
Just because it's less expensive than traditional methods doesn't mean post-frame construction isn't as quality-centric or strong. Post-frame construction creates stronger buildings than other conventional methods.
By putting the columns in the ground with the post-frame method, the building system does not create a shear point above grade which is naturally more stable and resistant to strong winds.
With its horizontally-connected girts, an incredibly strong box of support resisting the season's relentless elements. Once you've attached trusses to the post frame, it creates a strong diaphragm design.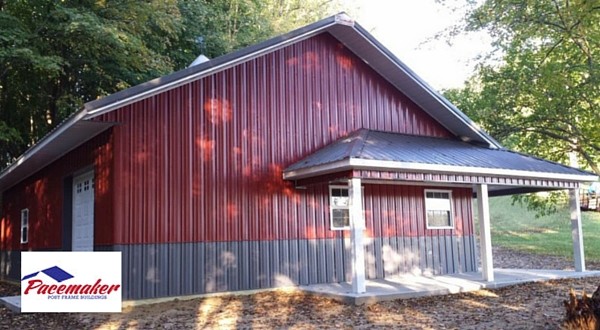 The Pros Already Love Post-Frame Construction
From thorough and meticulous architects to detailed and creative designers, professionals who work full time in the construction industry are advocates for the science and art of the post-frame construction method. They appreciate its flexibility, affordability, and durability.
Less Is More
A conventionally-built frame just can't compete with the post-frame method when it comes to labor costs, time invested in erecting the frame, and all the posts, girts, trusses, purlins, and other materials required.
Since the post-frame method spaces posts between 6-to-8 feet apart, minimal footing and foundation materials are required.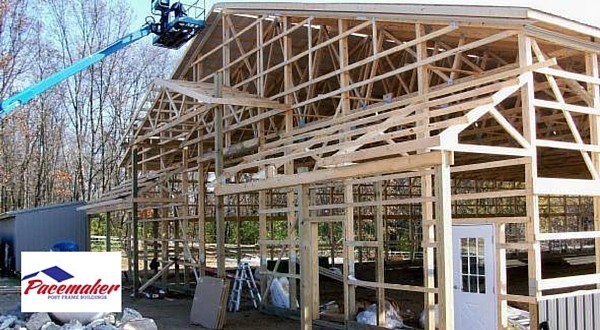 Reduced Labor Costs
With post-frame construction, you don't need to schedule as many skilled trade workers as with conventional construction projects.
Since many popular post-frame building packages are prefabricated, they arrive at your project site ready to be installed!
Reduced Insurance Costs
While the cost to insure a residential, commercial, or industrial building can be costly and vary greatly depending upon the insurance company you work with, a building constructed with the post-frame method will typically have insurance rates similar to those charged for buildings with steel frames.
Environmentally-Friendly
When building a new structure you'll want to be mindful and environmentally-friendly with your choices; it will increase your project's resale value and will leave a smaller impact footprint for future generations.
Typically, wood is less expensive than choosing concrete block, brick, or steel. The use of wood in pole barns or post-frame construction provides reduced site disturbance, natural insulating properties, and low energy costs.
Being airtight, energy-efficient, and able to provide unbroken insulation, post-frame construction with wood columns also further provides R-value and low heat conductivity.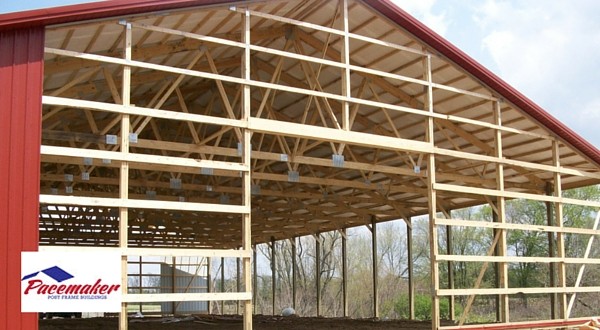 The Bottom Line
While all the other benefits are appealing, the bottom line is this: Post-frame construction is affordable and cost-effective.
As a result of costing less (money and frustration) to build, it's no surprise that post-frame construction is vastly popular in all facets of the construction industry – including commercial construction, industrial projects, and residential builds.
Before you contract out to hire someone else to do your new build, or before you make the decision to simply stick with the old conventional method of construction (only because you've used it so many times before), seriously consider the benefits of post-frame construction.
It's an affordable, dependable, quality-centric, environmentally-friendly option that is cost-effective and super easy to install. Can you really afford not to explore this effective, tried-and-true method further?
Contact us today to get your questions answered and to go over your building ideas.  We proudly serve all areas within Northern Indiana, Northwest Ohio, and Southwest Michigan.