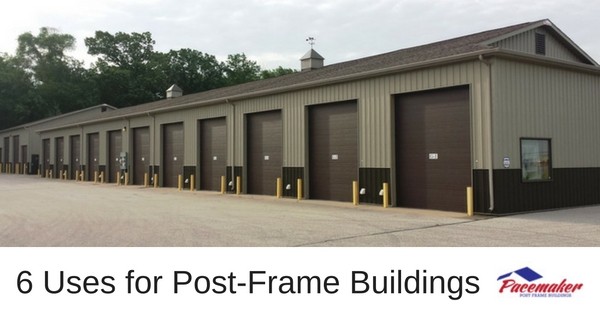 When you set out to break ground on a new building, you'll find many different construction options. You'll quickly find that building solutions are hardly one-size-fits-all situations. Quite to the contrary, each unique situation will call for a different solution.
Post-frame buildings are an attractive option for a variety of construction needs. In many cases, a post-frame design will allow you to accomplish structural results that traditional foundation type buildings won't allow.
6 Popular Post-frame Buildings Design Applications: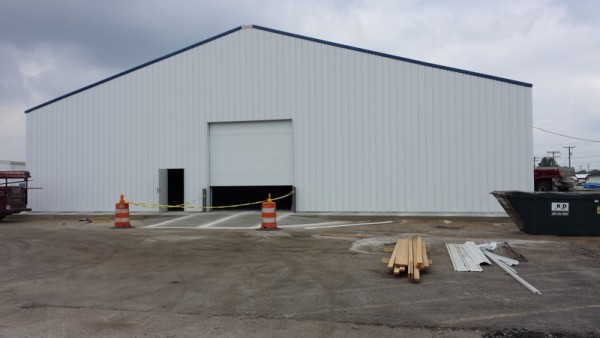 1. Tall buildings
The taller you envision the wall and ceiling height to be on your new structure, the more complicated and potentially costly your construction can often become. Most post-frame buildings are fabricated using laminated posts which are able to withstand the load of the structure's roof on tall walls. This makes them a great fit for high, vertical space needs for large farm equipment or other roomy needs.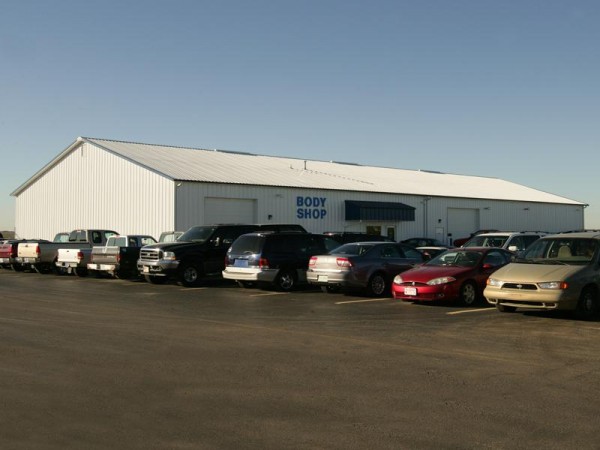 2. Massive open wall sections
Self-storage units, mini-warehouses, and storefronts with large glass pane windows all make ideal candidates for post-frame construction. The wall support members on a post-frame building are usually spaced far enough apart to accommodate these large openings.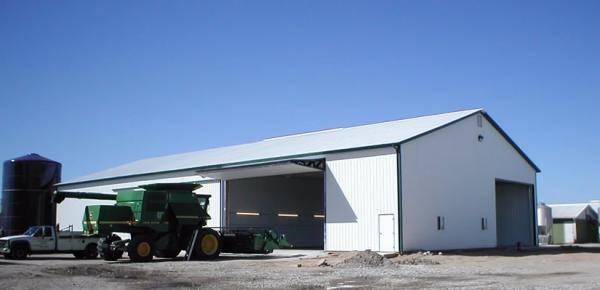 3. Stilt-building designs
Structures built over water, on hillsides, and in snowy climates often call for unique construction considerations in order to elevate the main area of the building. This stilt-based building approach will often create adverse cost impacts for the project, but a post-frame building approach can drastically help reduce project costs.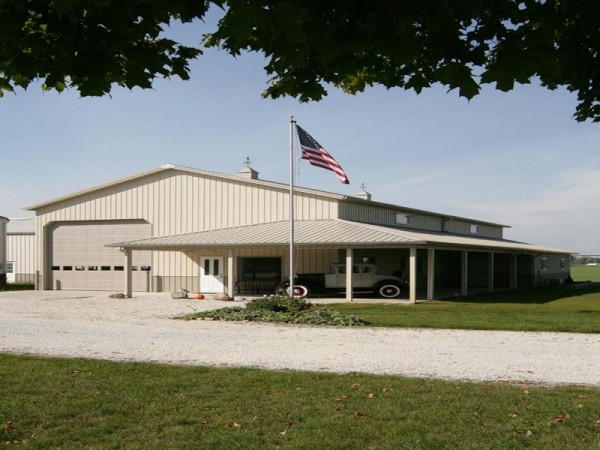 4. Porches and overhangs
The typical spacing between posts in post-frame construction is 6 to 10 feet matching up quite nicely with the typical truss connections used when constructing overhangs and exterior covered porches. This minimizes construction difficulty as well as cost and thereby creates a more efficient overall design.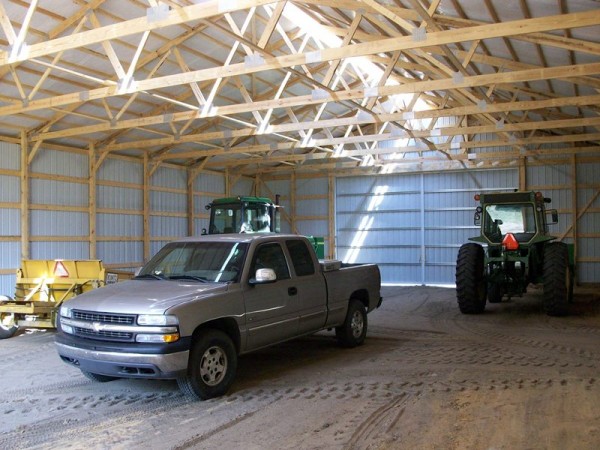 5. Great for towers
If you're looking to build a lookout, clock tower, or a nature observatory, you can imagine the intricate design challenge such an undertaking might be. Post-frame construction actually allows tall towers to be built using standard reinforced post-frame design. Forest fire lookouts from the early 1900's were nearly always built using a post-frame technique and typically stood 40-100 feet tall.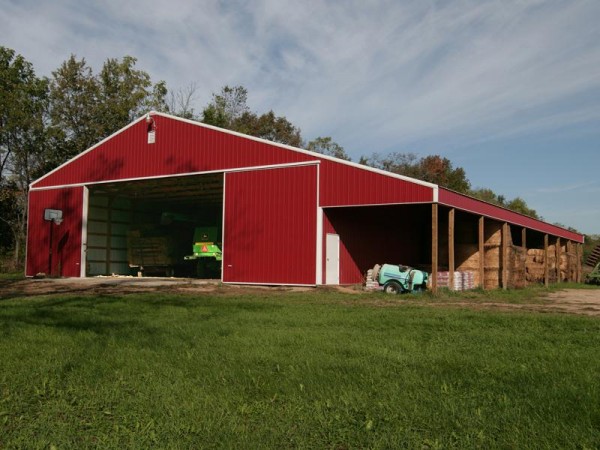 6. Bulk-storage proficiency
When farming or other industrial applications call for bulk storage of seed, fertilizer, fruit or hay, choose post-frame construction. Post-frame construction lends itself to higher walls, and can be designed to resist material pressure when it is pushed right up against an interior wall. The sheer weight of a mountain of seed, sand, or salt can put an exorbitant amount of pressure on a building's wall. This demand is easily met with the strength offered by a post-frame construction.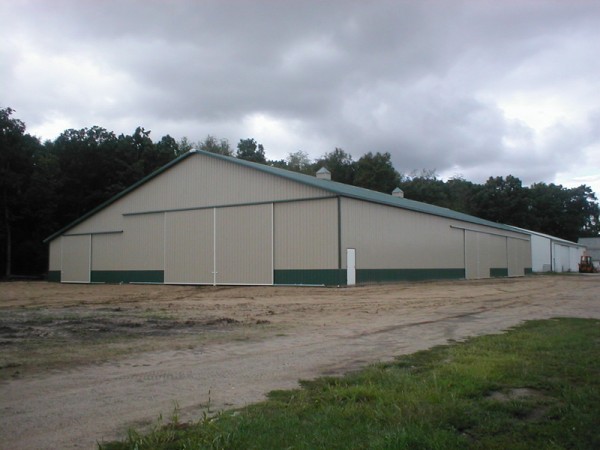 There are a variety of sensible applications of a post-frame building design. Generally, you'll find that your overall building costs will be less if you decided to opt for post-frame, rather than an alternative.
If you think a post-frame structure might be the best fit for your situation, reach out to us at Pacemaker Buildings to start a conversation about your specific situation and goals.