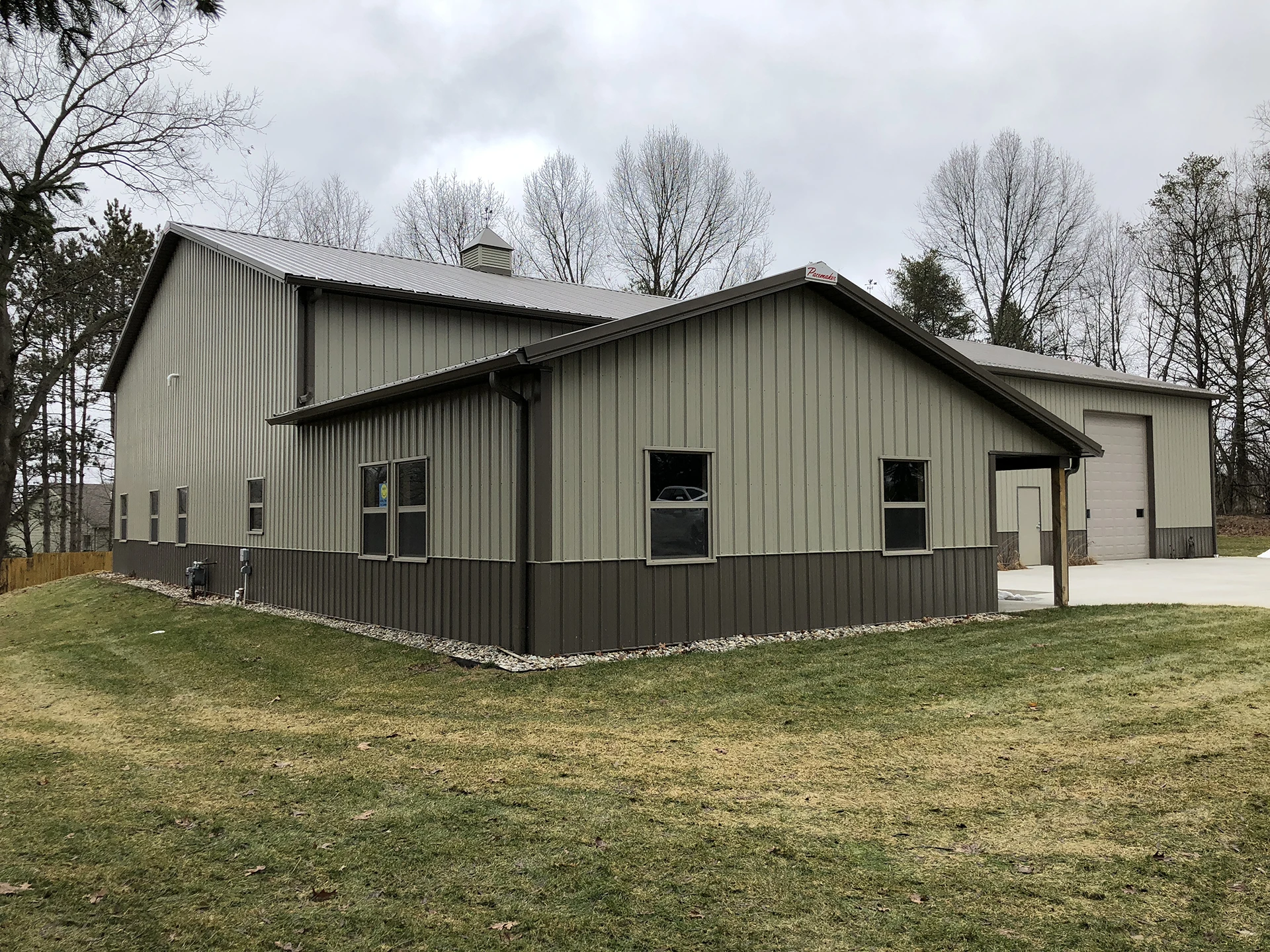 Commercial Buildings
Pacemaker uses its broad experience in all areas to perfect our commercial buildings division. We are known for our long lasting quality and durable structures designed and engineered to meet your specific business needs.
Pacemaker Buildings offers custom built structures for all types of commercial use including manufacturing, commercial office space and storage, warehousing, mini-storage, vehicle dealerships, auto repair shops, veterinary clinics, kennels, aircraft hangars, car wash facilities, fellowship centers, farmer's markets and retail sales centers.
Because our buildings use laminated columns and or perma columns serving as foundation, roof support, and studding that are anchored in the ground, costly foundations can be eliminated saving you time and money without sacrificing structural integrity.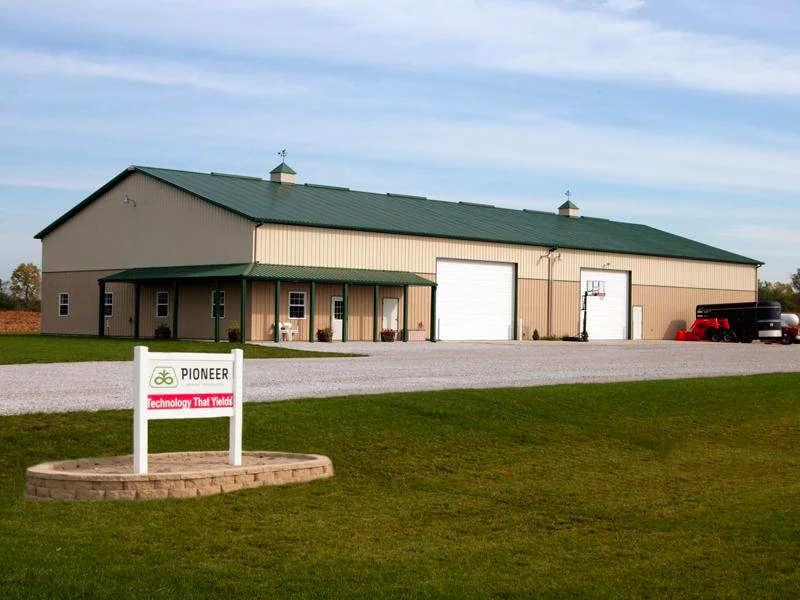 Commercial Post Frame Buildings by Pacemaker are insulated and heated buildings that are both efficient and attractive for all types of industries. We build commercial buildings including manufacturing, warehousing, self-storage, and retail sales.
Pacemaker commercial buildings are custom built to comply with all state and local building code requirements.
Our buildings are functional and offer nearly unlimited options in terms of features that will add to the aesthetics of your project to create great curb appeal and allow for an easily maintained facility. This ensures that your building will look like new for decades to come.
General Commercial Gallery
The Pack Rat Storage Inc
The Pack Rat Storage is a well developed fully functional self storage business which provides individuals and businesses economical storage space. The Pack Rat Storage offers both cold storage as well as climate controlled units of varying sizes.
Profile of Client
The Pack Rat Storage Inc. was established in 1989 and is a central storage facility in the Lakeland area. This complex is the result of working toward a single goal: To develop a high quality well designed facility to satisfy the storage needs of the local community.
Before Pacemaker
Mr. & Mrs. Tranter were in the process of looking to relocate their existing graphic design business because of substantial growth. They located a property that had one existing adjacent self storage facility. Upon further investigation of the self storage business and researching the surrounding community needs, Mr. Tranter contacted Pacemaker Buildings to gather additional information.
Pacemaker in Action
Pacemaker starts by understanding the client's purpose and vision. At our initial meeting we began by asking questions to understand what Jim & Karen were looking for in their new undertaking…

What we discovered: They wanted an experienced contractor that had previously built and understood the intricacies of not only design and constructing self storage facilities, but someone who had the experience and knowledge of helping layout the site to maximize land utilization.
Pacemaker's Goals
To create an attractive cost effective storage complex by maximizing real estate efficiency and usability for their storage clients, while allowing for future expansion as the business grew.
It Pays to Do Business with Pacemaker
We were able to handle all aspects of site layout, engineered design, manufacturing and building construction which saved both time and money. Pacemaker worked with the local and state departments to obtain necessary permits. We assisted with site development to allow maximum visibility to passing prospective clients, while allowing for future expansion.
Client Quote:
In developing our business plan to build our self storage business, The Pack Rat Self Storage, four areas of concentration were used to make the business a success in the Lakeland area 1) to develop a safe and secure place for our customers to keep their valuable possessions 2) the ability to rent space at an affordable price 3) to develop a location that had a curb appeal to attract the most critical of customers 4) to build a building that would have longevity and keep our maintenance costs to a minimum.

After talking with several builders: we comfortably chose Pacemaker Builders to develop and build our self storage facility because:

1) Pacemaker was able to give us a quality building that met the goals of protecting our customer's possessions
2) The fair cost of construction allowed us to be competitive in a market area that was sensitive to storage prices
3) The attractiveness of the buildings coupled with the layout of the site allowed us to use our location as a marketing tool to attract more than our share of potential self storage customers
4) Now that we have almost 20 years into our first building and between 3 and 19 years into the additional 19 buildings that Pacemaker has built for us, we feel confident that the Pacemaker buildings have allowed us to keep our maintenance costs to within a budget that allows The Pack Rat Self Storage to remain competitive in a competitive market.

In summary we feel that success is a combination of good site selection, a builder that builds a competitive and reliable product, and a marketing plan that makes it all work.

Pacemaker has been a competent and enjoyable Partner in our ability to build the 20+ buildings housing 400+ storage units in the Lakeland area…Jim & Karen Tranter-Owners & Operators